How To Restyle Outfits – 1 & 2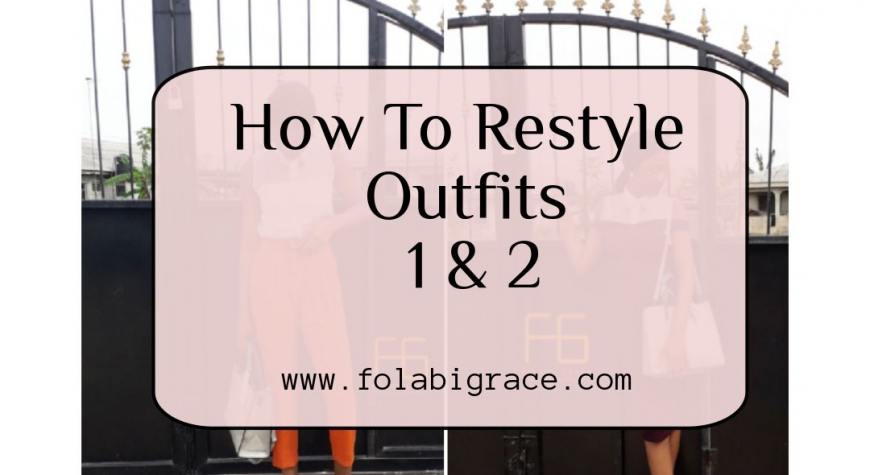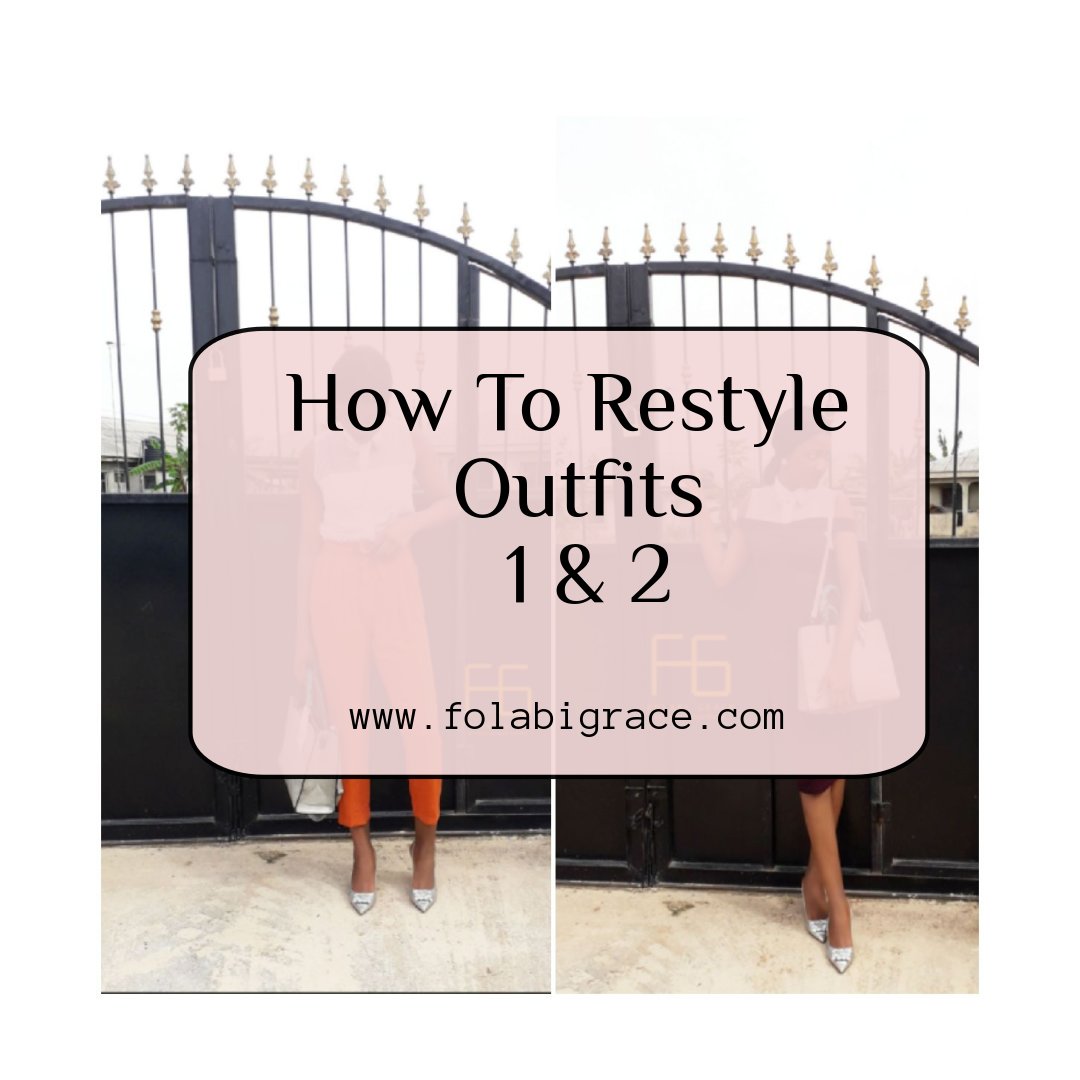 One of my aim when starting out was to make timeless and multi functional pieces, and you can see that in original pieces made by me. You are not old fashioned cos you have been rocking those Pants 3 years ago. You are just a boring person for wearing it same way. Every time or at least two times you wear an outfit it should never look the same. You can make it glamorous and different every time you step out. I will be sharing two ways to restyle your outfits here and on my next post.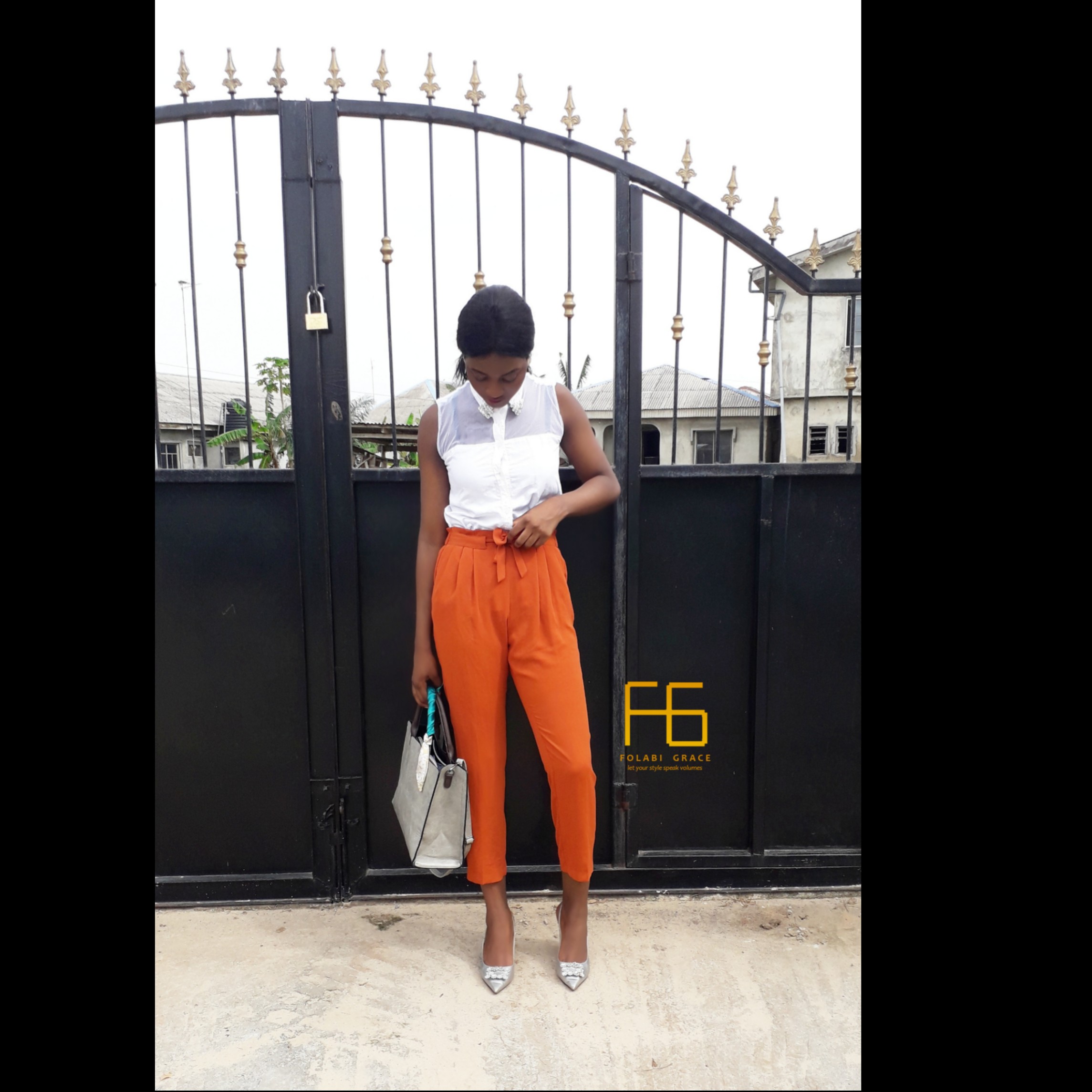 • Paring a piece of clothing with other clothing. This is the basic and simplest way to change a look. Instead of pairing that pant with that particular blue shirt why not try it with other colors with it. The most important thing is to choose what goes well with the other. You can go monochrome, color block it, coordinate it,  just be creative and reasonable.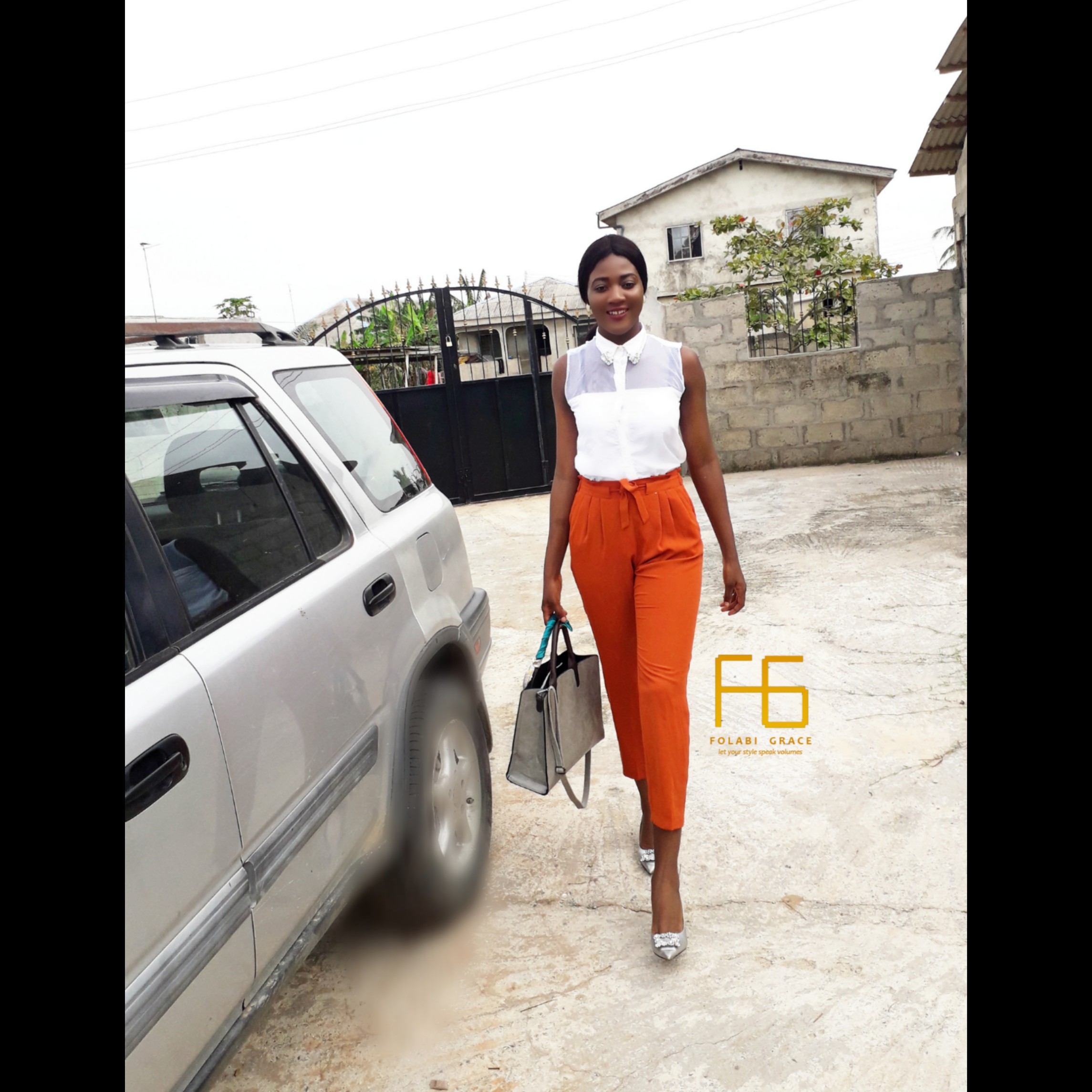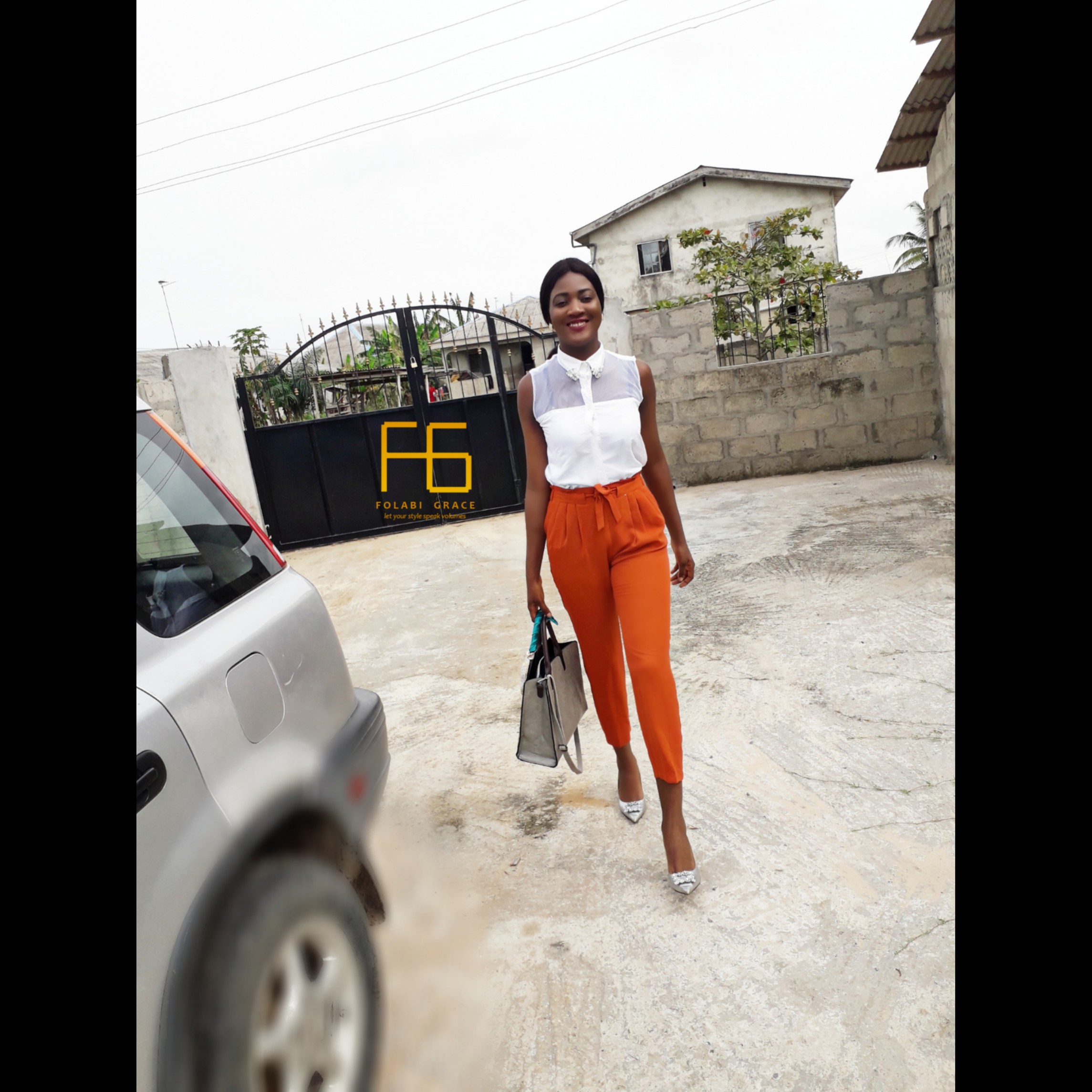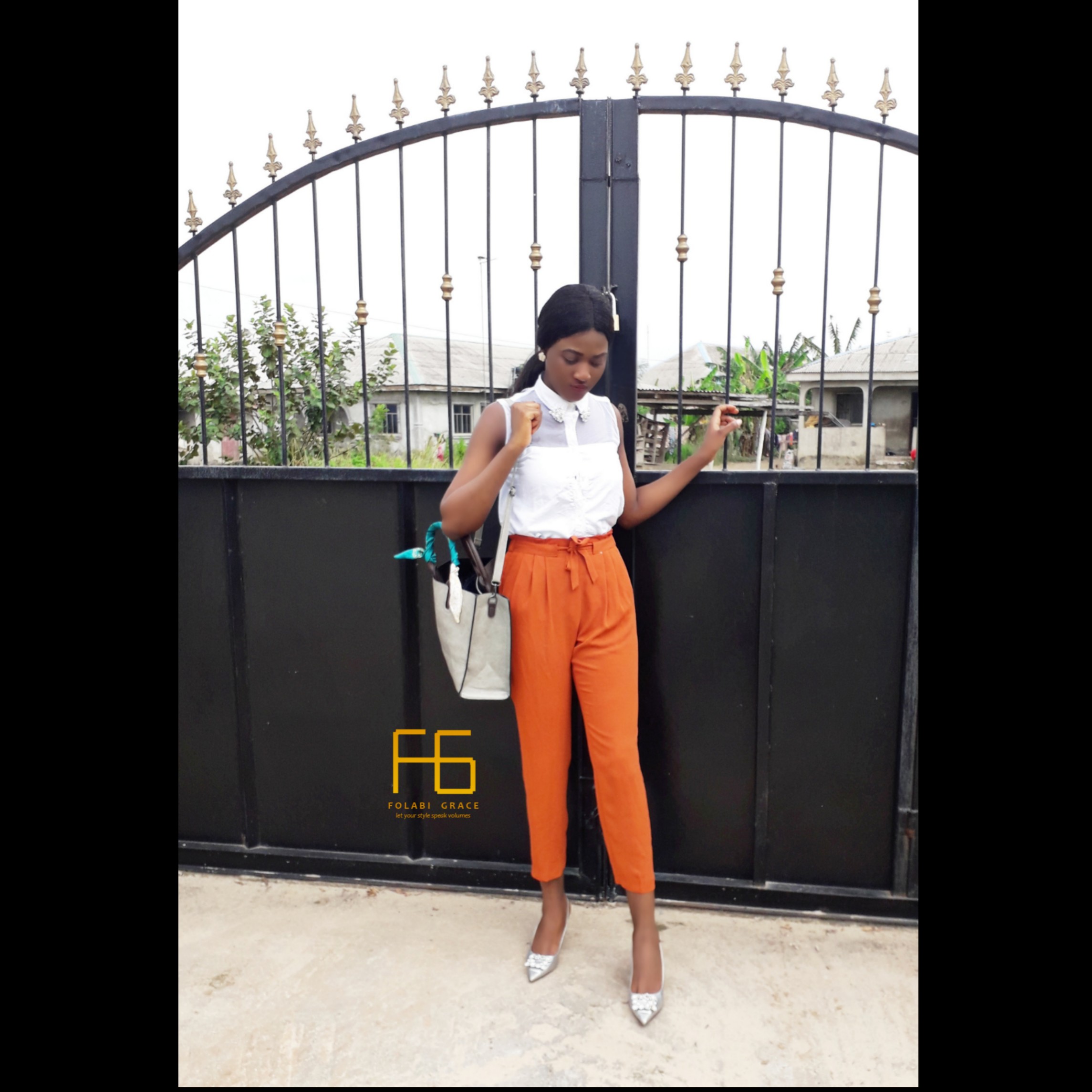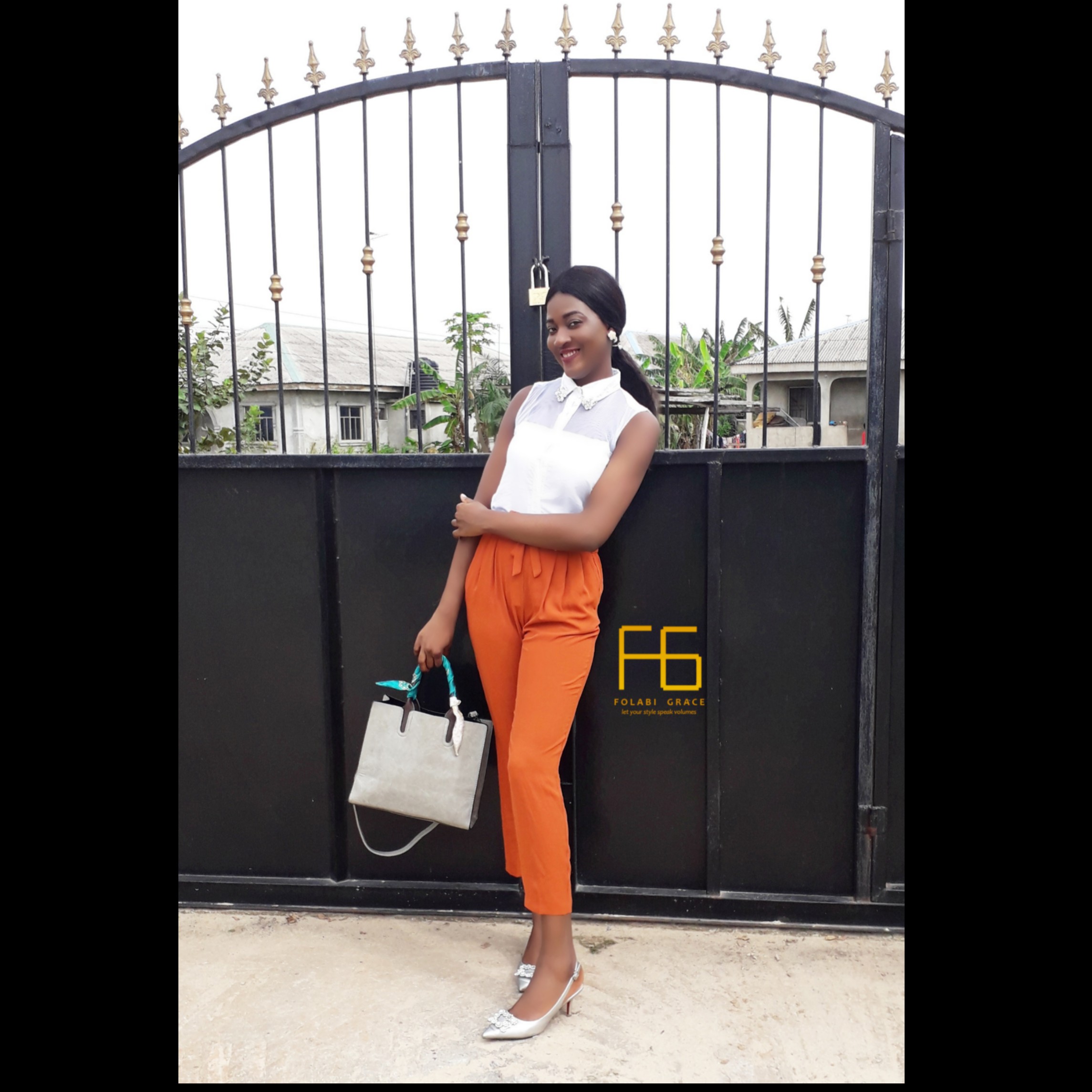 Here I'm wearing this white studded mesh shirt from Folabi Grace with a burnt orange primark pants. I have previously styled the shirt with a black peplum skirt and on this post, layered with a neon Yellow top.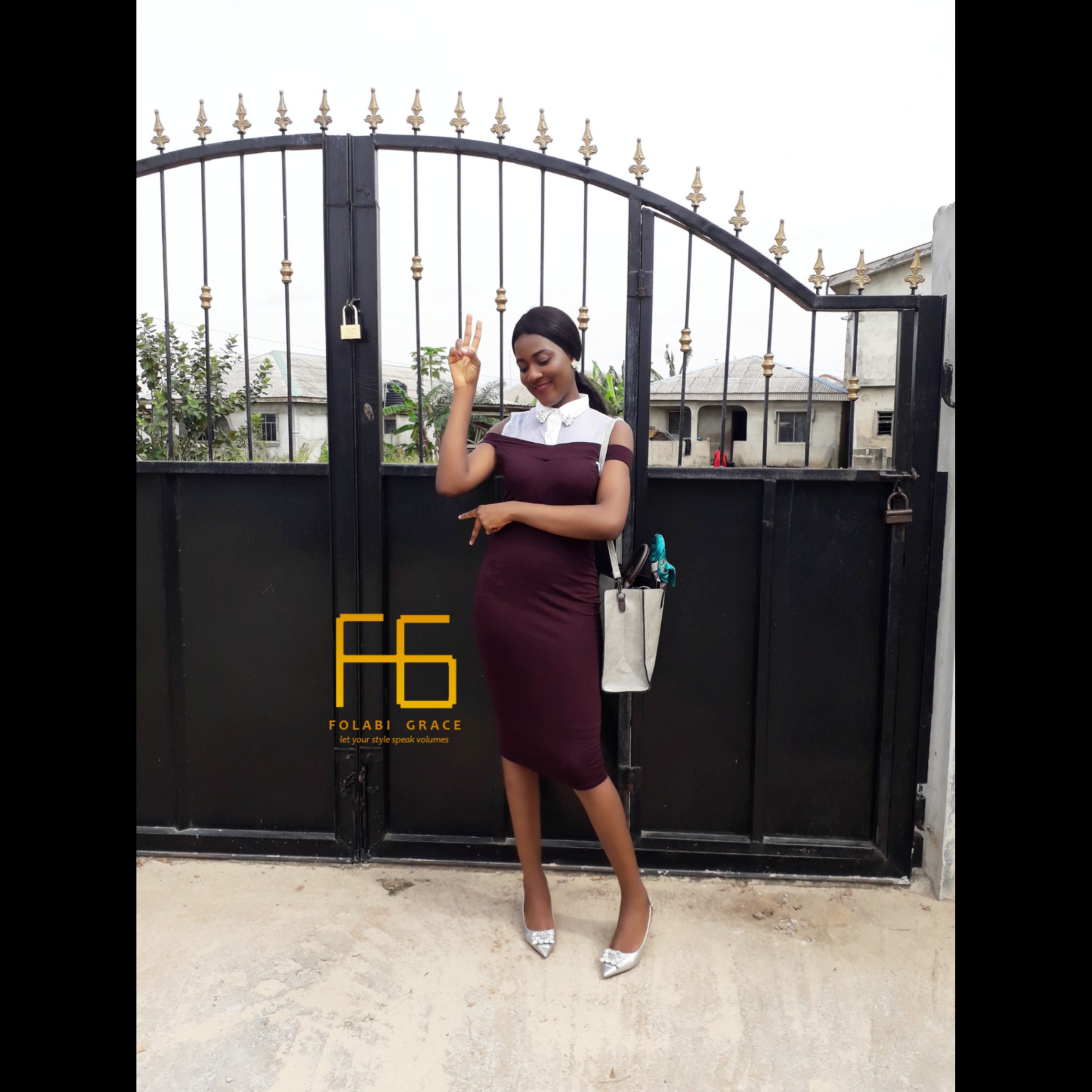 • Layering. I have talked about that in previous posts. Forget the hot weather you don't have to wear 4 outfits together, you can still achieve a different look by pairing two items. You can wear a suit with a dress, a dress with a body suit, a shirt with a top and a jacket, and so on as much as your creativity leads you and you don't look funny.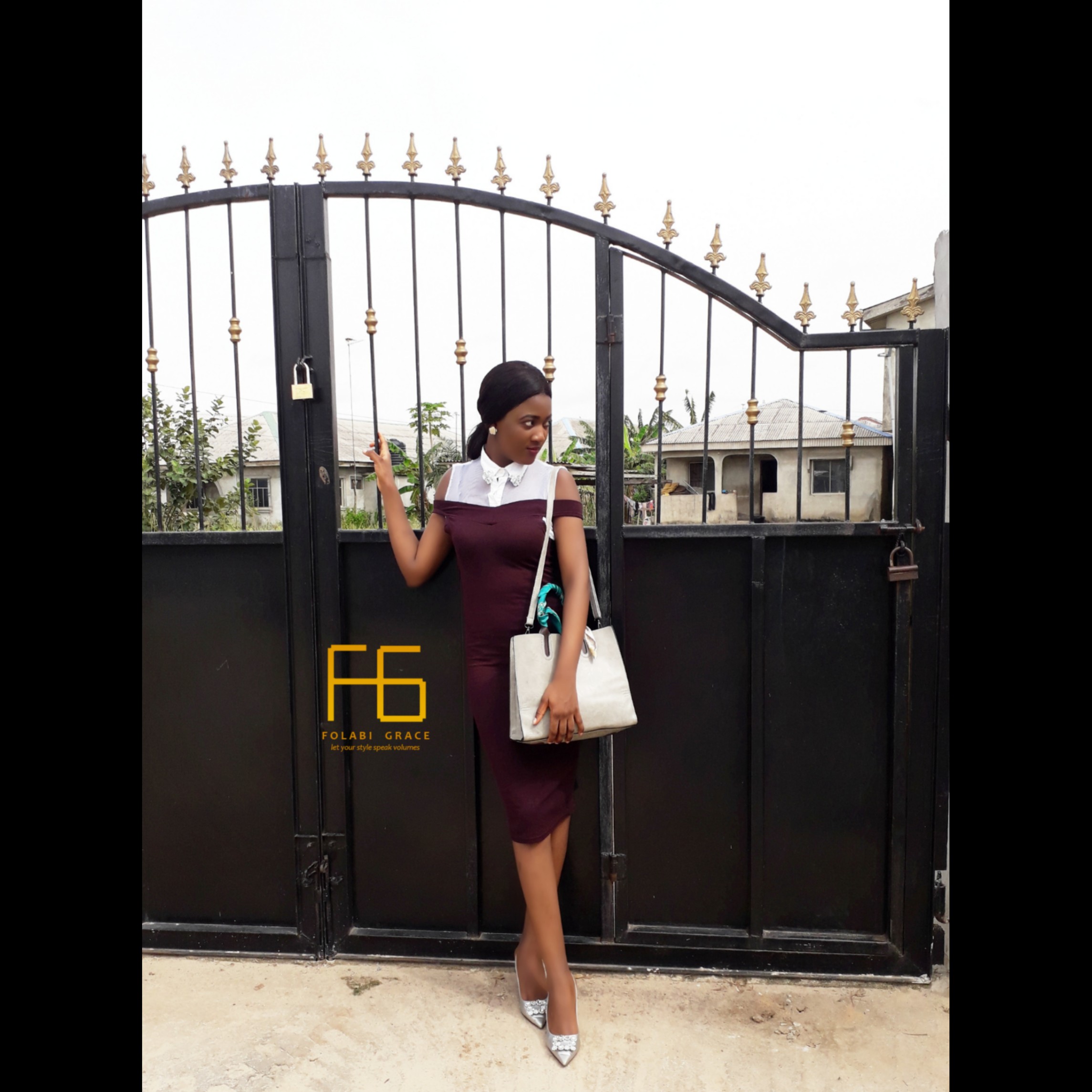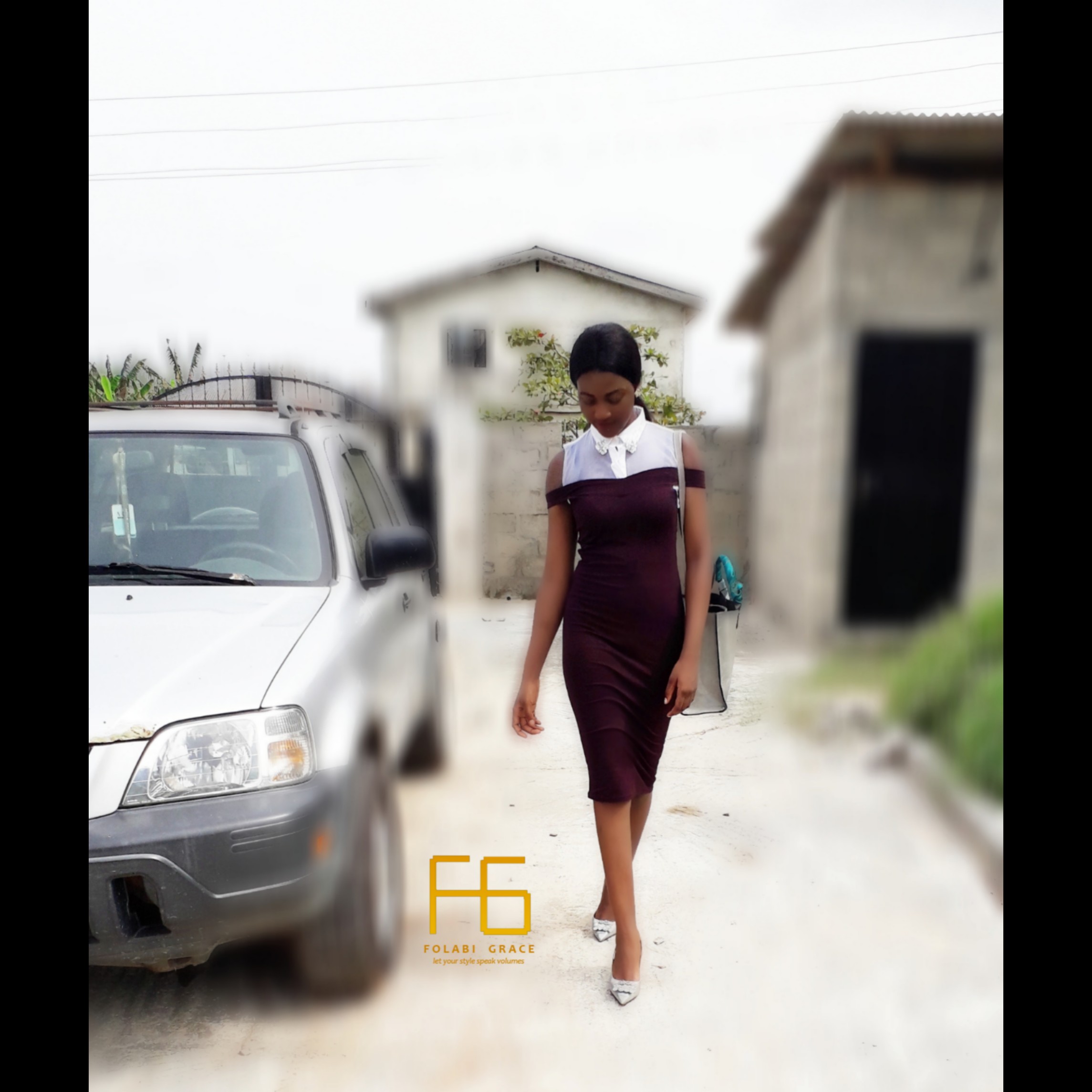 I layered same shirt dress from Folabi Grace with this Magenta body hugged dress from Lagos Island Market. They looked like they were made for each other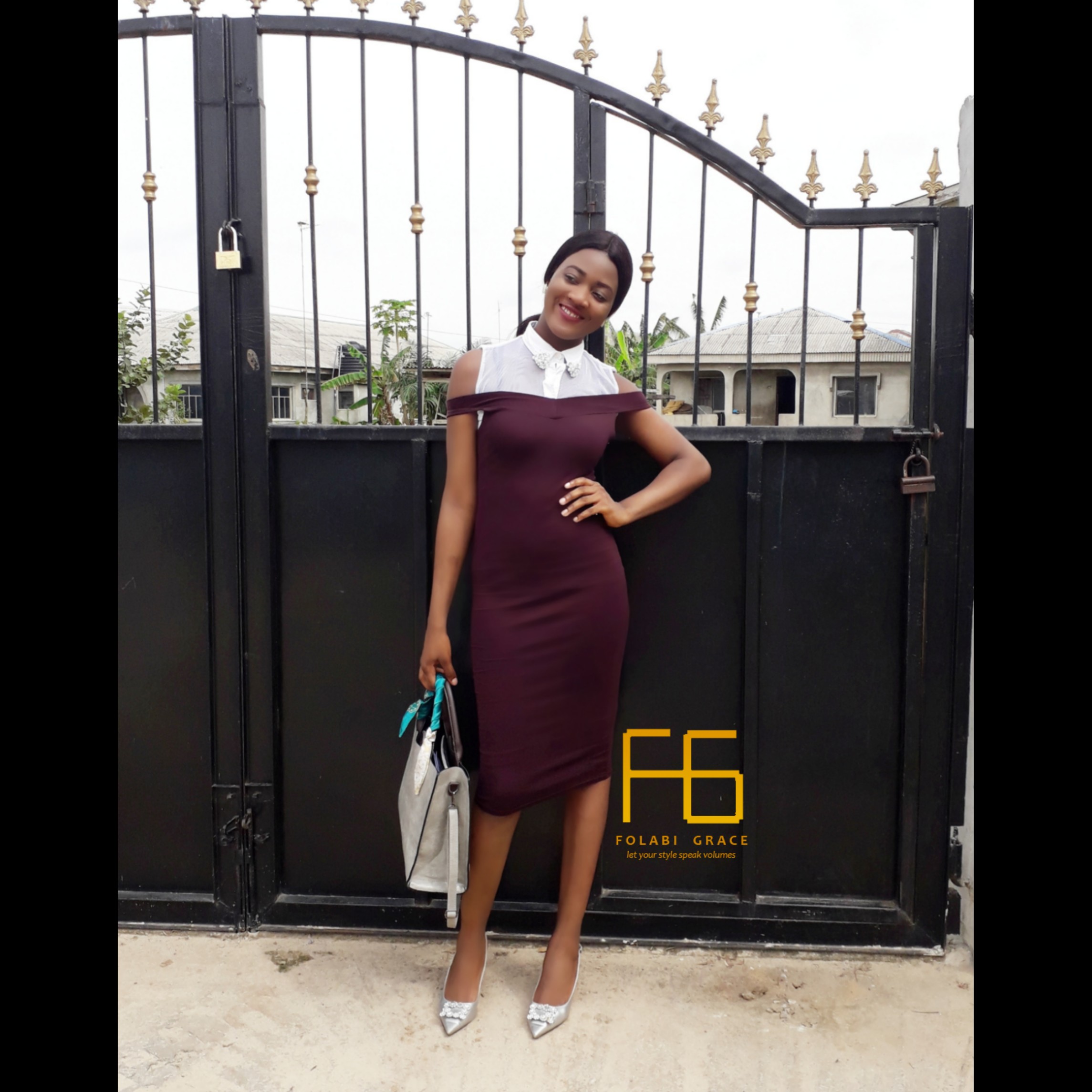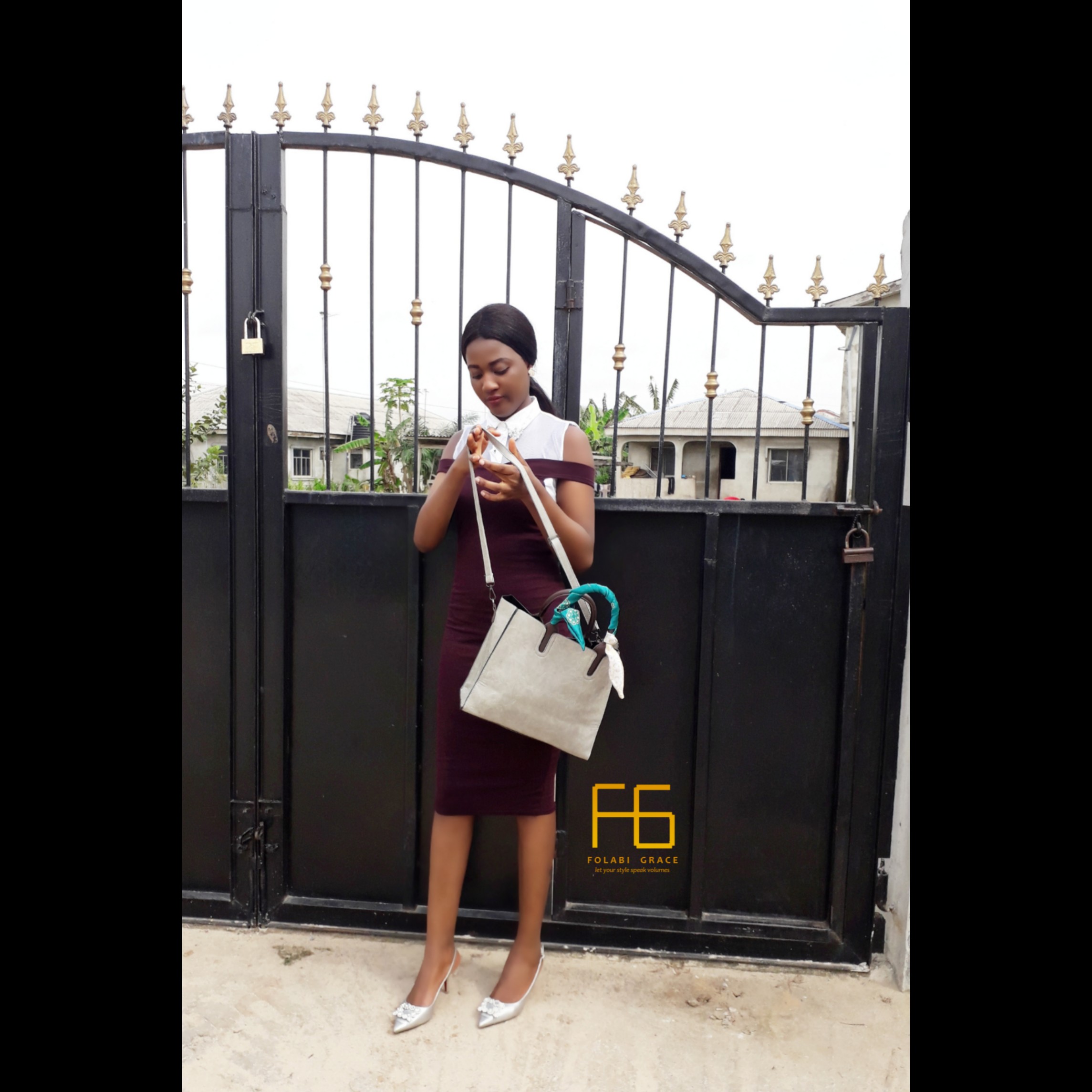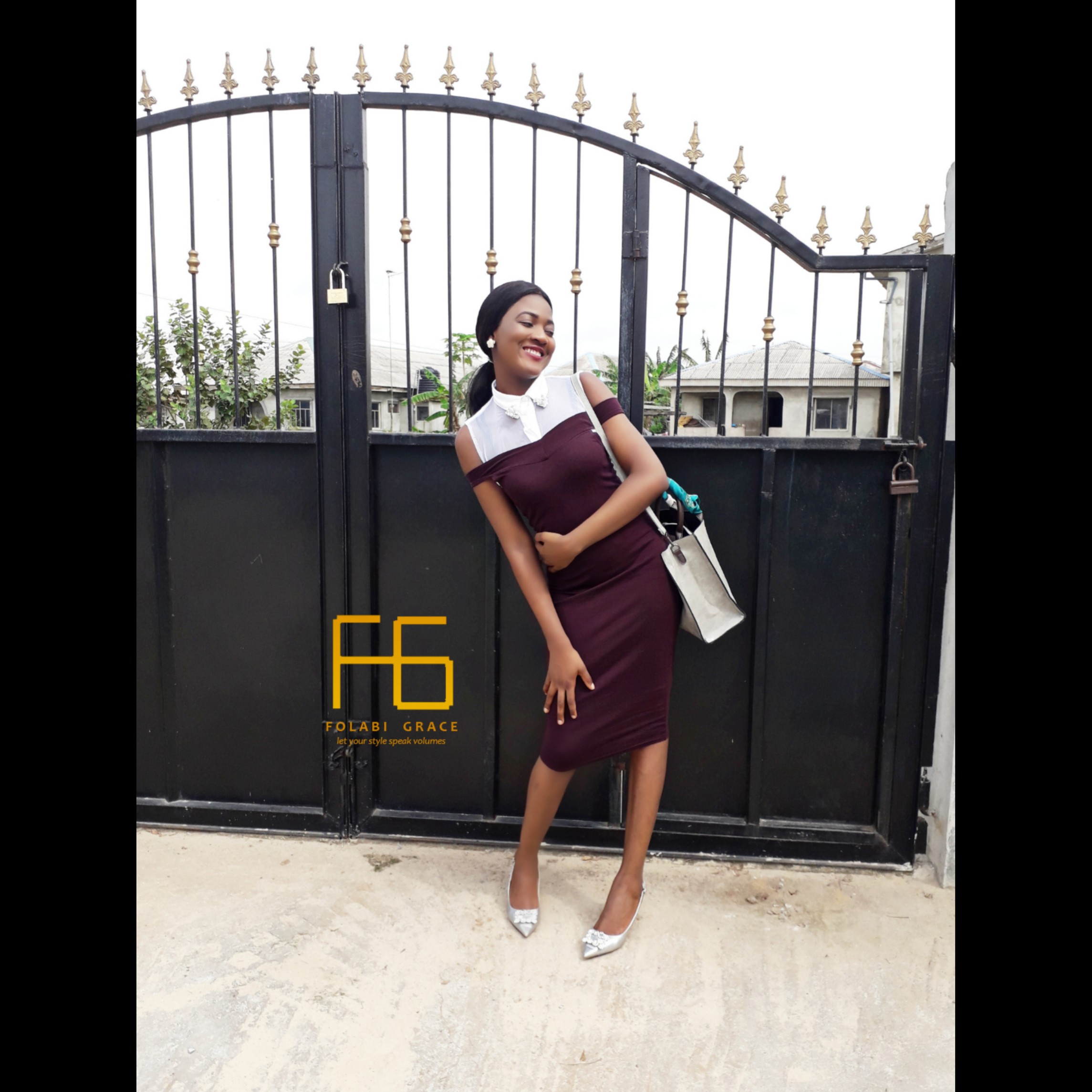 I will be posting the concluding part of this post in my next post. Let me know if it was helpful.
Thanks for coming again ❤